Eggceptional Fertility
Eggceptional Fertility was founded on the goal of helping create families.
About Eggceptional Fertility
Egg Donation & Surrogacy Agency
Eggceptional Fertility was founded on the goal of helping create families. Over the years, we have established a diverse group of accomplished donors and surrogates.
We pride ourselves on providing an exceptional level of care and support to our donors, surrogates, and intended parents. We fully understand the joys and challenges that are part of this journey, and we value the generous contribution of our donors and surrogates.
Founded in 2008 as Eggceptional Donor Group, we later developed Eggceptional Surrogates at our clients' request, expanding our services to include surrogacy for our domestic and international intended parents. With our continued growth we have decided to join both companies and emerge as Eggceptional Fertility, allowing us to utilize our expertise and resources to provide an even better personal experience for our clients.
Jennifer Ingle
Jennifer Ingle has been helping intended parents realize their dreams of parenthood since 2003. She first served as an egg donor before opening The Eggceptional Donor Group in 2008. Jennifer studied Communications and volunteers with child advocacy organizations.
Jennifer is responsible for recruiting and interviewing the outstanding donors and surrogates you see within the Eggceptional Fertility database, as well as working with intended parents to find the 'match' that best fits their needs. "I have the most rewarding job in the world!"
There is nothing better than getting the calls and photos from intended parents that they are finally pregnant, knowing that I helped in making that possible is incredibly gratifying.
Professional Staff, Professional Results
Tiffani
Samantha
Rachel
Mollie
Jenni
"Surrogacy is a very dedicated and rewarding journey for everyone involved. Jennifer and her team made the process much, much easier. They are very kind, welcoming and professional. They work very hard to make sure everything is lined up when its needed. If there ever was an issue that needed to be addressed; she was on top of it immediately. She even came with me to one of my appointments, so I didn't have to go alone. I have made very good friends with the intended parents along the way. I have chosen to do surrogacy again with the Eggceptional Fertility to help another family that is in need. I would highly recommend this group of ladies to anyone and everyone who is interested. I could not have done it without them."
"Jennifer and her team are some of the most amazing people I've ever had the joy to work with and know! They are always incredibly kind, very accommodating, and proactive if there's an issue to address. However, with Eggceptional Fertility, problems rarely, if ever, arise. I've chosen to do multiple donor cycles with Eggceptional Fertility, and I could not be happier to have such a wonderful group facilitate such vital procedures. There is nothing more fulfilling than helping loving couples achieve their dreams. Whether you are a donor like myself or an intended parent, you are in terrific hands!"
"I've had such an amazing time working through this donation. I couldn't imagine working with anyone besides the Eggceptional Fertility. Everything was handled so quickly, and I felt taken care of. I really appreciate all the time and effort you put into me and the intended parents."
"After learning more about donating my eggs and finishing my first cycle, I can honestly say that I am very grateful for my experience with Eggceptional Fertility. As a full time student, I appreciate how accommodating they were to my time and schedule. I attribute the success of my donation to the personal relationships I made with the Eggceptional Fertility They genuine cared for my well being and I cannot thank them enough for their kindness from start to finish."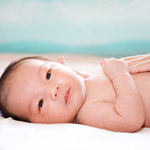 "My husband and I are very happy with our experience with Eggceptional Fertility. We were devastated when we learned that I suffer from a condition called Premature Aging of the Eggs and that the chances of me conceiving were almost nonexistent. Jennifer and her staff made our experience comfortable and stress free. We can't begin to express our gratitude to Jennifer and her staff for making our dreams a reality. We are thrilled to say we are expecting our twins December."