International Parents
Security and confidence from start to finish
Surrogacy for International Parents
At Eggceptional Fertility, we believe everyone deserves the opportunity to build the family of their dreams, no matter where you live. The US is an ideal country for surrogacy, and we love to provide those benefits to intended parents living outside our borders. We work with intended parents from all over the world and are experts at navigating the specifics of international surrogacy. If you are looking to find the perfect surrogate in the US, we are here to help.
Safe and Secure Surrogacy
The United States is widely seen as having some of the most surrogacy-friendly laws in the world. Although surrogacy laws vary from state to state, there are many states that fully support and regulate gestational surrogacy. This means that with surrogacy relationships in the US, everyone is protected – the intended parents, the surrogate, and the new baby. In other countries, surrogacy is often either banned or unregulated, with concerns about exploitation and legally gray areas. This can seriously impact a surrogacy journey making it difficult or impossible to bring the baby out of the country.
By choosing a US surrogacy agency, you will be entering a respectful, compassionate relationship with your surrogate. You can also have peace of mind, knowing you will be bringing your baby home with full parental rights.
International Surrogacy Process
Free consultation with Eggceptional Fertility, where we get to know you and your unique journey.
Match with a surrogate
Work with a surrogacy attorney to draw up a surrogacy agreement.
Embryo implantation for the surrogate.
Pregnancy!
Closer to delivery, you will travel to the US to be present for the birth of your child, and to complete the legal paperwork to gain full parental rights. After your child's birth, you will usually stay in the US for a couple weeks to a month to get your child's passport in order before traveling home as a new family.
Expert Legal Guidance
With all surrogacies, and especially international surrogacies, it's very important to work with a skilled legal team that works specifically with surrogacy law. We can refer you to excellent lawyers who are experts in international surrogacy.
How Much Does International Surrogacy Cost?
The basic costs for international surrogacy are the same as domestic, which you can find here. There may be additional costs for legal consultations and your travel to the US, depending on your home country. We are happy to go over these details with you in our free consultation.
Security & Confidence From Start To Finish
Building your family through surrogacy is an enormous and emotional decision, and we will be with you every step of the way. From virtual consultations to arranging travel accommodations, to navigating the legal ins and outs, we will guide you through your international surrogacy experience with compassion, care, and confidence. Your comfort and peace of mind is our number one priority, and we are honored to accompany you on this life changing journey.
International Payments
We've partnered with Central FX to help our clients manage their currency risk and international payments.
Central FX is a multi award winning FCA authorized currency broker based in the city of London and have been helping clients transfer money Internationally since 2008 offering a personalized service & full guidance from the first call to the final payment.
Benefits of Central FX:
Central FX clients can expect a significant saving when compared to the rates banks offer
New accounts are processed quickly and can often be opened on the same day
Personal account manager via phone, WhatsApp, or email to answer every question
"Surrogacy is a very dedicated and rewarding journey for everyone involved. Jennifer and her team made the process much, much easier. They are very kind, welcoming and professional. They work very hard to make sure everything is lined up when its needed. If there ever was an issue that needed to be addressed; she was on top of it immediately. She even came with me to one of my appointments, so I didn't have to go alone. I have made very good friends with the intended parents along the way. I have chosen to do surrogacy again with the Eggceptional Fertility to help another family that is in need. I would highly recommend this group of ladies to anyone and everyone who is interested. I could not have done it without them."
"Jennifer and her team are some of the most amazing people I've ever had the joy to work with and know! They are always incredibly kind, very accommodating, and proactive if there's an issue to address. However, with Eggceptional Fertility, problems rarely, if ever, arise. I've chosen to do multiple donor cycles with Eggceptional Fertility, and I could not be happier to have such a wonderful group facilitate such vital procedures. There is nothing more fulfilling than helping loving couples achieve their dreams. Whether you are a donor like myself or an intended parent, you are in terrific hands!"
"I've had such an amazing time working through this donation. I couldn't imagine working with anyone besides the Eggceptional Fertility. Everything was handled so quickly, and I felt taken care of. I really appreciate all the time and effort you put into me and the intended parents."
"After learning more about donating my eggs and finishing my first cycle, I can honestly say that I am very grateful for my experience with Eggceptional Fertility. As a full time student, I appreciate how accommodating they were to my time and schedule. I attribute the success of my donation to the personal relationships I made with the Eggceptional Fertility They genuine cared for my well being and I cannot thank them enough for their kindness from start to finish."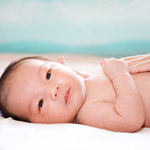 "My husband and I are very happy with our experience with Eggceptional Fertility. We were devastated when we learned that I suffer from a condition called Premature Aging of the Eggs and that the chances of me conceiving were almost nonexistent. Jennifer and her staff made our experience comfortable and stress free. We can't begin to express our gratitude to Jennifer and her staff for making our dreams a reality. We are thrilled to say we are expecting our twins December."