Becoming An Intended Parent
Egg Donor Program for Intended Parents
Egg Donor Program for Intended Parents
Egg Donor Services
Welcome to Eggceptional Fertility! We understand your hopes and dreams for your family, and we are honored to assist you on this journey. Choosing the right donor is an incredibly important decision, and we are here to ensure that choice is as easy and comfortable as possible. Our staff is composed of experienced and compassionate professionals who will guide you through the selection process with care. We carefully select our donors from the best and brightest to provide an exceptional pool of donors for you to choose from to build your family.
We provide in person, phone, video conference, and email communication options to make our services more accessible. There is never a charge for a consultation with Eggceptional Fertility. We are excited to get to know you and help you on your journey!
Getting To Know You
We truly understand how important and often overwhelming choosing a donor can be. We want to get to know you and your unique situation so we can assist you in making the best choice possible. We encourage you to contact us so that we can discuss your needs and concerns in going forward with a donor cycle. We love helping intended parents explore their values and priorities in building their family and guiding them to that magical moment where they choose the perfect donor.
We're Here To Help
We understand that you may not have planned to use an egg donor to grow your family. Give yourself time to adjust before jumping into the donor selection process. While you may not have expected to take this journey, we can assure you that we will do everything possible to make this path to parenthood as enjoyable as possible. We are happy to meet with you to discuss details of our program and the egg donation process. We truly enjoy helping intended parents find the perfect donor, and we are here for you every step of the way. Once you have selected a donor, we work closely with your doctor to coordinate the cycle and make the arrangements for all donor travel, doctor's visits, etc.
We carefully select our donors from the best and brightest to provide an exceptional pool of donors for you to choose from to build your family.
Expert Guidance and Compassionate Care
We welcome the opportunity to assist in making your dream come true. We provide compassionate, personalized care and guidance along your journey to parenthood. Contact us to see why so many intended parents and egg donors enjoy working with us and continue to refer their friends and colleagues to our program. We look forward to meeting you!
Egg Donation Fees
We have clearly defined all the expenses for our clients, including our agency fee, required expenses, and donor compensation. There are no hidden costs or secret fees; all costs will be determined and discussed ahead of time.
For a comprehensive breakdown of egg donor expenses click here.
Egg Donor Intended Parent FAQs
Common questions from intended parents of egg donors.
What do you require from your egg donors?
edg2019
2019-08-08T14:50:16+00:00
Between 20-29 years of age (up to 31 for experienced donors)
Body Mass Index (BMI) lower than 28 (calculate your BMI here)
No more than one occurrence of the same cancer in family history (except non-genetic cancers, such as leukemia and lung)
No heart disease under age 55 in family history
No psychiatric hospitalizations
Be a U.S. or Canadian citizen (Women living in Canada must have their egg retrieval done at a clinic in the United States to earn compensation)
Some education beyond after high school i.e. enrolled in college, college classes, certification programs, bachelor's degree, master's degree, PhD.
Medical qualifications
Have regular monthly periods
No reproductive disorders or abnormalities
Physically and emotionally healthy
Non-nicotine user, non-smoker, non-drug user; no vaping or psychotropic drug use
Not currently on the Depo-Provera shot
Not currently using the Implanon/Nexplanon arm implant
Willing to undergo medical and psychological evaluation
"Surrogacy is a very dedicated and rewarding journey for everyone involved. Jennifer and her team made the process much, much easier. They are very kind, welcoming and professional. They work very hard to make sure everything is lined up when its needed. If there ever was an issue that needed to be addressed; she was on top of it immediately. She even came with me to one of my appointments, so I didn't have to go alone. I have made very good friends with the intended parents along the way. I have chosen to do surrogacy again with the Eggceptional Fertility to help another family that is in need. I would highly recommend this group of ladies to anyone and everyone who is interested. I could not have done it without them."
"Jennifer and her team are some of the most amazing people I've ever had the joy to work with and know! They are always incredibly kind, very accommodating, and proactive if there's an issue to address. However, with Eggceptional Fertility, problems rarely, if ever, arise. I've chosen to do multiple donor cycles with Eggceptional Fertility, and I could not be happier to have such a wonderful group facilitate such vital procedures. There is nothing more fulfilling than helping loving couples achieve their dreams. Whether you are a donor like myself or an intended parent, you are in terrific hands!"
"I've had such an amazing time working through this donation. I couldn't imagine working with anyone besides the Eggceptional Fertility. Everything was handled so quickly, and I felt taken care of. I really appreciate all the time and effort you put into me and the intended parents."
"After learning more about donating my eggs and finishing my first cycle, I can honestly say that I am very grateful for my experience with Eggceptional Fertility. As a full time student, I appreciate how accommodating they were to my time and schedule. I attribute the success of my donation to the personal relationships I made with the Eggceptional Fertility They genuine cared for my well being and I cannot thank them enough for their kindness from start to finish."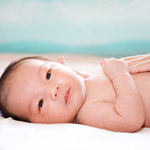 "My husband and I are very happy with our experience with Eggceptional Fertility. We were devastated when we learned that I suffer from a condition called Premature Aging of the Eggs and that the chances of me conceiving were almost nonexistent. Jennifer and her staff made our experience comfortable and stress free. We can't begin to express our gratitude to Jennifer and her staff for making our dreams a reality. We are thrilled to say we are expecting our twins December."